Our products
Χάδι της φύσης που ξυπνά τις αισθήσεις
Taking care of your face and body is a serious matter. Natural sponges can do better.

Sponges live on the seabed and are primitive animals belonging to the category of porophores. Kalymnos is known throughout Greece and abroad for fishing for excellent quality sponges.

The use of loofah during the bath is ideal for stimulating circulation, the natural exfoliation of the skin as well as helping to reduce cellulite. It is a natural product and is safe and skin friendly as it does not cause allergies.

The loofah, in addition to the bathroom, can also be used in the kitchen for cleaning cooking utensils and cleaning the vegetable skin.

The pumice stone helps to remove dead cells and sclerosis and calluses, making the skin smooth and soft without injuring it.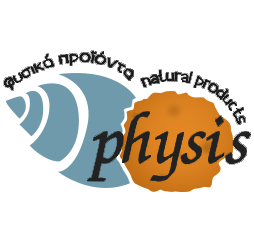 PHYSIS on the island of Kalymnos, is a family business, where the knowledge of sponge making and the trade of sponges, passed as a tradition from generation to generation.
Faced with the crisis, we chose to turn to foreign markets but also to increase our support in the domestic market.
Healthy, natural sponges for every use.
We accept orders from all continents.
Tel: 2243024032 Mob: 6936938275